Cincinnati forklift operator training
OSHA Regulation 29CFR 1910.178 states...
"Only trained and authorized operators shall be permitted to operate a powered industrial truck."
ARE YOU PULLING YOUR HAIR OUT TRYING TO GET QUALIFIED OPERATORS FOR YOUR FORKLIFTS?
LET BCIS HELP BY TRAINING YOUR OWN EMPLOYEES TO BE QUALIFIED OPERATORS.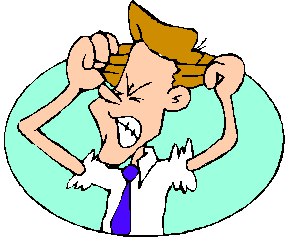 BCIS OFFERS OPERATOR TRAINING AT YOUR FACILITY OR OUR FACILITY. ALSO A "TRAIN THE TRAINER" PROGRAM TO PREPARE YOUR TRAINER TO CONDUCT YOUR OWN "IN-HOUSE" TRAINING PROGRAM IS AVAILABLE.

Most employers throughout the U.S. are demanding previous forklift operator training or certification from individuals making application for employment who want to operate forklift trucks. The OSHA Federal Regulation, CFR1910.178 para. (L), Operator Training, Powered Industrial Trucks, clearly and repeatedly states that it is the employer's responsibility to train and evaluate each operator regardless of previous experience or prior training. All training and evaluations must be site and equipment specific. The word CERTIFICATION rears its "ugly head" only one time in the OSHA Powered Industrial Truck Regulation. It states: "Certification. The employer shall certify THAT each operator has been trained and evaluated as required by this paragraph (L)". The above word, THAT, implies the process. The process being that the present and current employer is certifying to OSHA THAT each operator has been trained, tested, evaluated and authorized (again, site and equipment specific).
During an OSHA audit or investigation, the employer, in most cases, will be required to provide certification. The certification shall include the name of the operator, the date of the training, the date of the evaluation(s), and the identity of the person(s) performing the training or evaluation. If OSHA finds the employer to be non-compliant or in willful violation, severe OSHA fines and penalties can be imposed. In the event of an injury or death accident, consider the implications of a liability lawsuit if you, the employer, are not in compliance or the accident resulted from an employer's willful violation or gross negligence.
For date and cost of our next Cincinnati forklift operator training session, go to the "Train The Trainer" registration form.
CALL 513-829-2400
HOME PAGE | LIFT TRUCK | MATERIALS | EQUIPMENT LIST | PALLET RACKING